Miscellaneous Auto Services
For whatever else may pose a threat to your vehicle's road performance, our knowledgeable auto specialists provide a number of other miscellaneous auto services. And because our work is guaranteed, you can rest assured that you're receiving the best workmanship possible. Let us know how we can help you! Contact us at 847-681-1228 to set up an appointment for additional quality auto services.

Our miscellaneous auto services include:
After-Hours Drop Off
Occasionally, the need for auto repairs arises long after most repair shops have closed. Our after-hours vehicle drop-off services enable you to leave your car at our Highwood facility for repairs, even when we're not operating. Simply complete a drop-off form, place your keys inside, and deposit the envelope in our secure drop box.
We will reach out to you once your vehicle is ready or if any additional information is required. At J.J. Service Center, we highly value your convenience, which is why we extend after-hours drop-off services.
Enhancing Fuel Efficiency

The experts at J.J. Service Center are capable of thoroughly inspecting your vehicle and performing services that can elevate its performance, leading to improved fuel efficiency and overall economy. These assessments and services may include the following items:
Changing the engine oil using the recommended motor oil grade
Inspecting and replacing your air filter
Inspecting and, if necessary, replacing a clogged fuel filter
Adjusting tire pressure to match the manufacturer's recommended specifications
Inspecting and cleaning the intake system
Inspecting and replacing emissions components and a malfunctioning oxygen sensor, if necessary
Evaluating the brakes for proper adjustment
Inspecting the power steering system and performing a steering alignment if needed
Align front suspension
Cleaning or replacing fouled or malfunctioning fuel injectors
Inspecting and replacing spark plugs and spark plug wires
Checking the exhaust for a clogged catalytic converter
Examining the exhaust gas recirculation system
Fleet Maintenance and Repair
As a fleet owner, maintaining the roadworthiness of your fleet is very important. When a vehicle within your fleet is out of commission, it not only affects your business's profitability but also jeopardizes your reputation for reliability. To ensure that your fleet of trucks/vehicles remains operational at all times, it's crucial to collaborate with a professional auto repair shop.
We are well-equipped to manage your fleet's repair and maintenance requirements. We ensure that your servicing is in line with both the latest standards and the stipulated schedules. Our expert team takes on the complete spectrum of fleet repairs and maintenance.
Free Local Pickup and Delivery with Repairs By Appointment
In some cases it may be much more convenient for you if we pick up your car for service and deliver it back to you after service is completed. We do offer this service for local customers
This approach saves you both time and money. Pickup and delivery services can either be free or may involve a fee. We aim to simplify the process of having your vehicle serviced or repaired, minimizing any stress or inconvenience. Kindly note that this service is contingent on the scheduling of an appointment.
Free Local Shuttle Service with Repairs By Appointment
When you drop off your vehicle at our garage in Highwood for repairs and servicing, you might not always have the flexibility to wait until the work is completed. To help you resume your busy daily routine, we provide a complimentary local shuttle service. This service empowers you to efficiently get back to your activities while we address your vehicle's needs.
Hubs, Seals, Studs, & Nuts
A wheel hub motor, also referred to as a wheel motor, is an electric motor incorporated into the wheel hub and drives it directly. You can have a safer and smoother ride today by replacing your warped and worn out wheel hubs. Let J.J. Service Center replace your worn out hubs today.

Properly working seals provide oil and grease sealing - offering enhanced performance in a wide range of temperatures and environments. Worn out or warped seals allow external contaminants to enter the bearing unit or let lubricant escape from the unit. This ultimately leads to premature failure of the bearing unit. To keep out contamination and retain lubricant in the bearings, have the seals replaced with new ones. To have the seals replaced by experts, contact or visit J.J. Service Center today.

Studs are the threaded fasteners that hold on the wheels of your truck. The wheel studs are permanently mounted on the wheel hub through the brake disk or brake drum. To secure the wheel, nuts (lug nuts) are fastened over the stud. Stripped wheel studs can be quite dangerous. Damaged wheel studs should be replaced with new ones immediately. To have your truck's wheel studs replaced with high quality ones, call 847-681-1228 or visit J.J. Service Center today.

A wheel nut or lug nut is a fastener for securing a wheel on the hub. A set of lug nuts are used to secure a wheel to the threaded wheel studs (which are fixed to a wheel hub). Worn out nuts means one thing - the wheel is not fixed securely on the vehicle which puts the vehicle at the risk of rolling over. To have your truck's wheels securely fastened to the hub, contact or visit J.J. Service Center in Highwood, IL 60040 today.
Most Extended Warranties Accepted
An extended warranty (also known as a service contract) can provide peace of mind to most car buyers. The warranty (or service contract) kicks in after the usual manufacturer warranty has expired. An extended warranty covers major breakdowns and evens out the cost of repairs. Unfortunately, not all auto repair shops accept extended warranties. At J.J. Service Center in Highwood, IL 60040, we accept most extended warranties. We let you use the service contract to save on auto repair costs.
On-Site Welding
Welding is the fabrication and sculptural process that joins metal parts. At J.J. Service Center, we offer various welding services. Simply give us a call at 847-681-1228 or visit our shop in Highwood, IL.
Performance Modifications
Do you have a passion for speed and performance? Performance modifications on your car let you attain high levels of speed and performance. This type of modification involves changing or completely replacing some of your vehicle's parts with high performance ones to boost its performance and speed. Mechanics at J.J. Service Center have a passion for performance too. The mechanics will make all the necessary performance modifications to ensure you get the best performance from your drive. For all your performance modification needs, contact us at 847-681-1228 or visit J.J. Service Center today.
Pre-Purchase Inspections
Are you planning to buy a new car? Don't take chances. Be confident about the car you are buying. Have pre-purchase inspections performed on the vehicle. Pre-purchase inspections involve examining the car's condition to ensure it is worth buying. At J.J. Service Center, we have pre-purchase inspection experts - mechanics who will scrutinize any car, make, and model and allow you to make an informed decision. Pre-purchase inspections will definitely give you peace of mind when you buy your next used car.
Pre-Trip Inspection
A pre-trip check up can make the difference between a safe trip and one that ends in a tragedy. The inspection aims at looking for possible defects and potential mechanical problems that could cause disaster. Before embarking on a trip you should make sure your car is fully inspected for safety. You can rely on the experts at J.J. Service Center. We have pre-trip inspection experts who are able to conduct safety inspections on any car, make, and model. Our experts are dedicated to ensuring you have a safe trip. Simply drop by or give us a call at 847-681-1228.
Trailer Hitches, Wiring and Tires
Although a trailer does not have an engine of its own, it does require some maintenance. The trailer needs wires to move current to the brake lights and other lights at the back. J.J. Service Center has qualified and experienced electricians who will handle your trailer maintenance. Call us at 847-681-1228 to schedule an appointment.
Wheel Bearings
Wheel bearings are found inside of wheels, allowing the wheels to spin freely, and are connected to the brake system. They can become worn over time, causing a vibrating suspension and noisy rubbing as the car is driven. If they break completely, the vehicle will become very difficult to control and unsafe to drive. Replacement interval for wheel bearings varies greatly, but they should be checked for leaks and wear periodically. J.J. Service Center can make sure that your bearings are in good shape and let you know if they need replacement.



Highwood, IL
I trust J.J. Service Center with all the work my Prius needs--which isn't much, thanks to their good work! I have yet to have a negative experience after years of bringing in our cars for maintenance, repair and body work. The work is high-quality, the turnaround is quick, the staff are competent and friendly and the price is right--what more could I ask?
Larry Rand
, 03/01/2022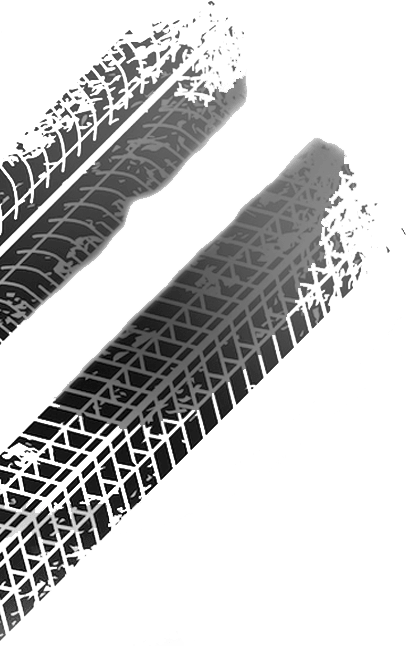 Get free Coupons
Take advantage of these great offers!